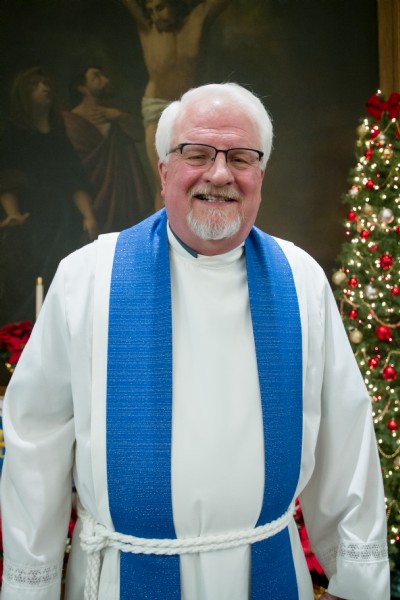 How can we thank God enough for you in return for all the joy that we feel before our God because of you? - 1 Thessalonians 3:9
When I started as your interim pastor in March of last year, I compared it to being a relief pitcher in baseball. It was my job to come in, keep the team in the game, and perhaps even win. It's been nearly a year now. I've pitched as hard and as best that I can. A pitcher is nothing without a solid team behind him. You have surrounded me with a great positive attitude and played with energy and enthusiasm. You have dedicated yourselves to playing as a team. You have done wonderful and surprising things. You have used your gifts, talents and abilities to serve the Lord in word and deed. It's been a great year together. I dare say, it's been a winning year!
Now it's time to hand the ball over to your new starting pitcher. I am so excited for you. Your Call Committee has worked extremely hard searching for the right pastor to lead East Union into a new day, a new future. East Union is entering a time of great change and opportunity. Carver and the surrounding area is exploding with growth. The Holy Spirit has been at work and I truly believe God is sending you the right person for this time, this new day at East Union. Again, I'm so excited for you!
Attitude is everything. You have given me nothing but encouragement and support. Please do the same for your new pastor. Make it easy for your pastor to walk into the church knowing the congregation is praying and supporting the pastor each step of the way. Let your pastor know, now and then, how much you appreciate what the pastor is doing. Just a little word of encouragement goes such a long way. You have always given me your full support and enthusiasm. Please continue to do so with your new pastor. Ministry can be hard, lonely work. Yet you have made it such a joy to serve!
It has been such a privilege to be your pastor. You have invited me into your lives and allowed me to walk with you in times of joy and sorrow. We have celebrated many baptisms, confirmations and weddings. You have asked me to walk with you through times of death and grief. We have had to sing "God be with you 'til we meet again" for many dear loved ones. We have laughed together and cried together. Through it all, you have encouraged one another, supported one another and loved each other.
We have been the Church. You and I have been the Church. Together we have been what God is calling us to be – servants of the Lord and servants of one another.
Fun. It's been all fun. It's been such a joy to serve you. From the bottom of my heart, I say, "Thank You."
Now, as God comes out to the mound and asks me to give up the ball, I can say,
"Thanks skip. I've done my job."
With great thanksgiving and affection.
P.S. I never did find the Jacuzzi.