Worship
All are welcome to join us in Worship. We would love to meet you!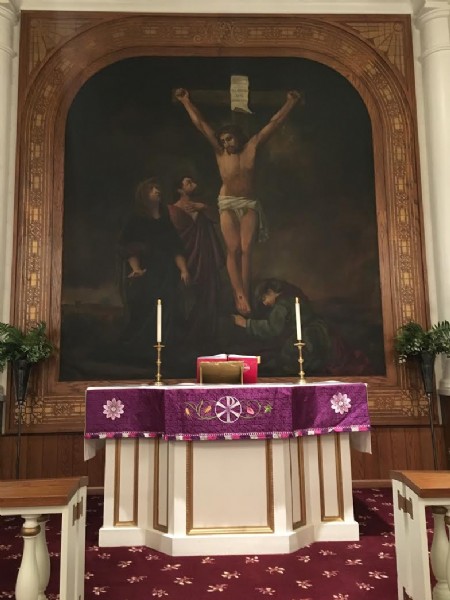 We gather each weekend in Worship to focus on God's teachings, be refreshed by excellent music, and get equipped for the coming week.
If you are a guest, you can expect a warm welcome and friendly people available to help you find your way around.
We invite you to Worship with us every Sunday at 9:00 a.m. Please join us following Worship for coffee and fellowship in the Parish Center.
Our worship is led by Pastor Bryant Bakkum.
Holy Communion is celebrated on the first, third and fifth Sundays of every month.
Hymn-sing is on the 5th Sunday of each month at 8:50am
Parents and Children God put the "wiggle" in children; don't feel you have to suppress it in God's house. How we welcome children in church influences their response to God and the household of faith. To help children feel welcome, we provide activity bags and each week we invite them to the front of our church sanctuary for a message in their own language. We also have a child care room in the back of the sanctuary. Please enter near the front doors of the church. An usher can show you. The room has rocking chairs, a box of quiet toys and the closed glass doors provide some visibility to worship.
Other sevices:
Ash Wednesday
Lenten Holden Evening Prayer Services
Palm Sunday
Holy/Maundy Thursday
Good Friday
Easter Service
Christmas Eve Services
East Union Lutheran Church (EULC) is located in beautiful rolling farm fields 3 miles southwest of Carver, Minnesota on County Road 40.
East Union Lutheran Church
15180 County Road 40
Carver, MN 55315
Be enouraged in heart and united in love, so that you may have the full riches of complete understand. Colossians 2:2